EMBOLD JIRA CONNECT INSTALLATION & SETUP GUIDE
ML Server Setup
2. Login with your Embold credentials and go to release section.

3. Download the following 4 docker images, docker-compose.yaml and Jira plugin from release section. JIRA-Embold-connect as shown below:

4. Download the files listed below:
embold_issue_assignee_fastapi_0.0.1.0.tar.gz
embold_issue_assignee_mongo_0.0.1.0.tar.gz
embold_issue_assignee_rabbit_0.0.1.0.tar.gz
embold_issue_assignee_worker_0.0.1.0.tar.gz
embold-jira-connect-1.0.0.20.jar
docker-compose.yaml.
5. Verify the MD5 checksum of docker images with md5_checksum_plugins file.
6. Run command: docker load –input
7. Download attached docker-compose file.
8. Run command: docker-compose up -d.
9. Once installation is finished go to 8000 port on machine where docker-compose command was executed.
10. For e.g.: http://<Your_IP>:8000/ docs, you will see below snapshot.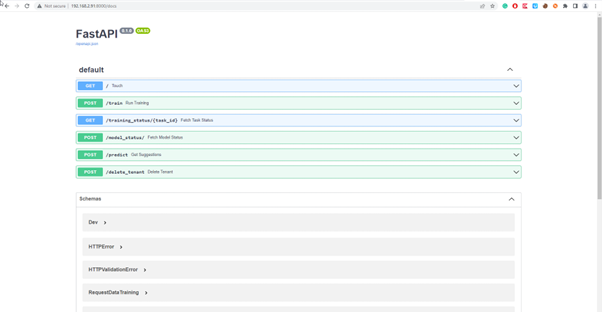 Jira Plugin Setup
1. To install the plugin manually, upload it from the Jira server's Admin section, as shown below.

2. Once Plugin is Installed go to project settings in JIRA, you will see Embold configuration option. (See below image for reference).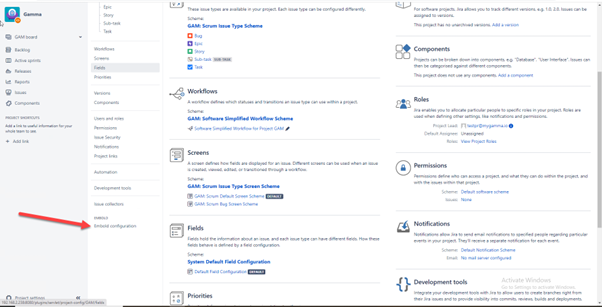 3. Click on Embold configuration, you will see configuration. (See below image for reference).