Follow below steps to upgrade or renew your existing self-managed license.
Steps:
To upgrade or renew your license kindly contact us and we shall do the needful and get back to you.
Once you get an update from our team then Sign in to BrowserStack Code Quality Customer Portal.
Enter the credentials to Sign in to your account.
Click Download button to obtain the upgraded or renewed activation key.
Now, go back to your BrowserStack Code Quality self-managed machine and go to Admin > License
To upgrade or renew your self-managed license, upload your activation key using Upload Activation Key button.
After upgrading or renewing your self-managed license, you should see the updated license summary details.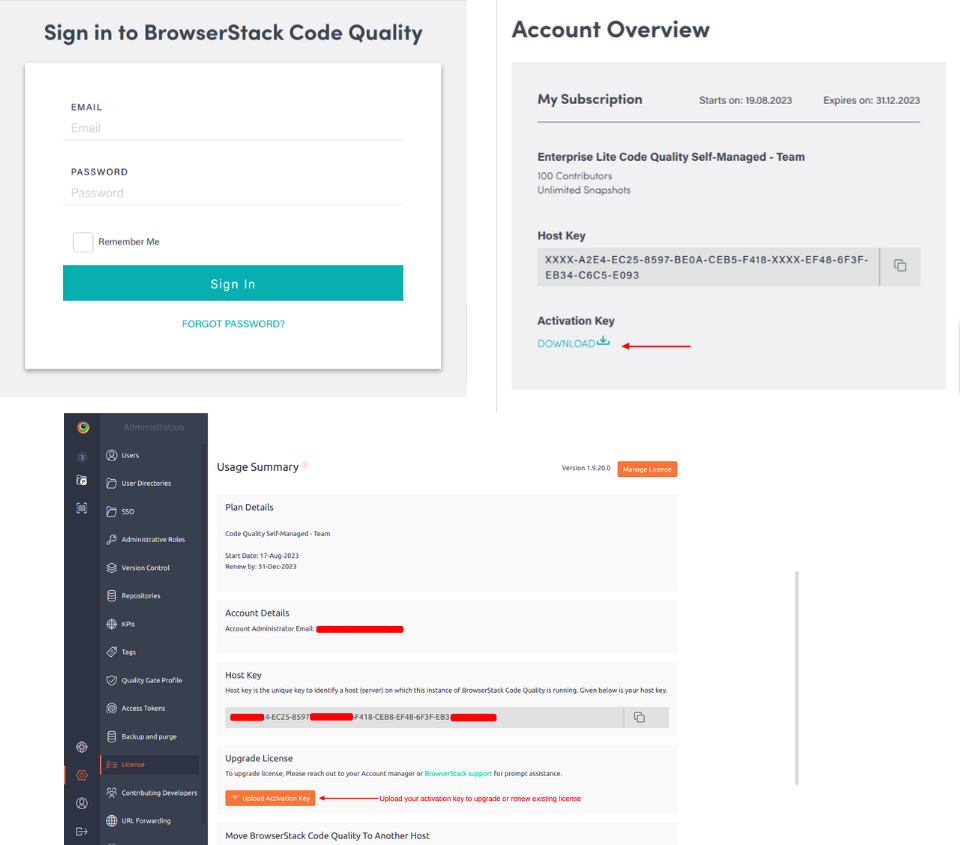 ---