What does the component list show?
The component list can be accessed from the top navigation bar by clicking the Components tab: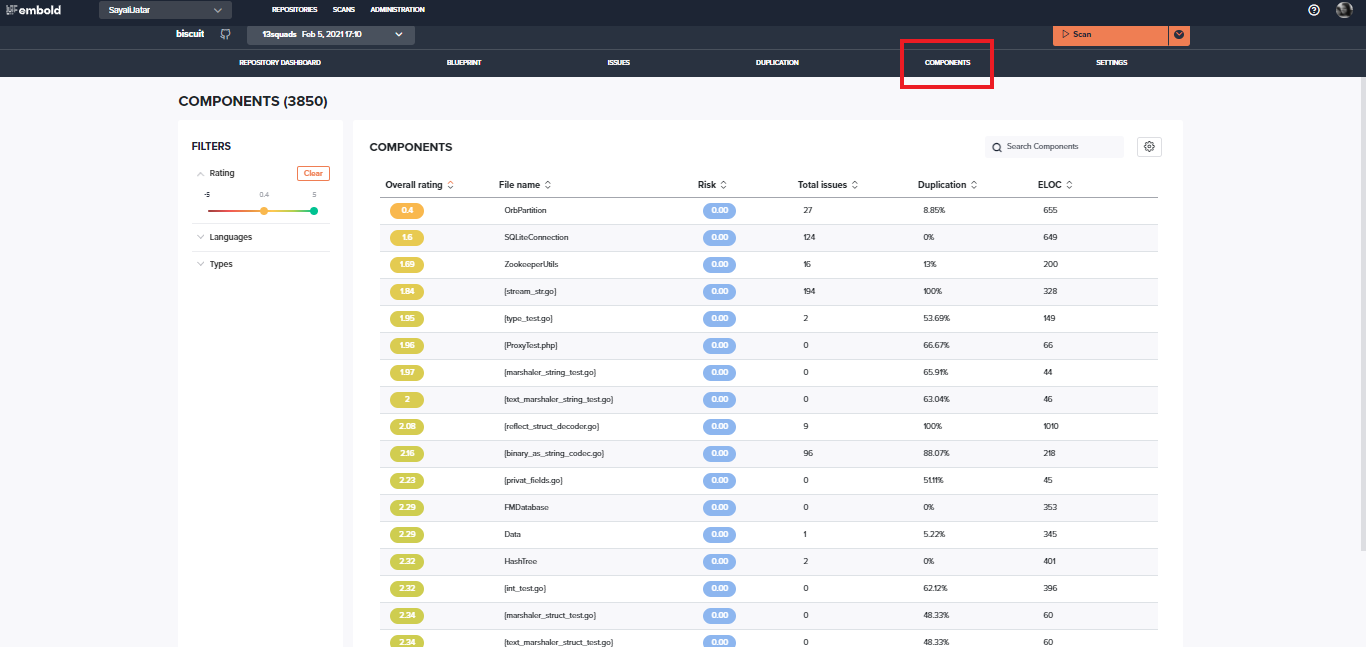 The overall score with a list of all components of your software can be seen in ascending order. The components with the worst score are at the top.
Similarly, the risk score is displayed according to the high to low-risk score.
How to assess the risk?
The Embold Risk rating is displayed in the first column, next to the component name. While the Overall Rating represents the software quality of one component, the Risk rating is about how much impact this component would have on your software should something go wrong. It is acceptable for a component to have a low Overall Rating in some projects if the risk associated with it is low. However, if a component has a high-risk rating but a low Overall Score, it should be addressed as soon as possible.
To find out how Embold helps to improve components, have a look at your Improving Hotspots.
More advanced features
The settings icon on the right side of the Component List can be used for more advanced features. You can filter the displayed rows by their different rating options, or by various component types.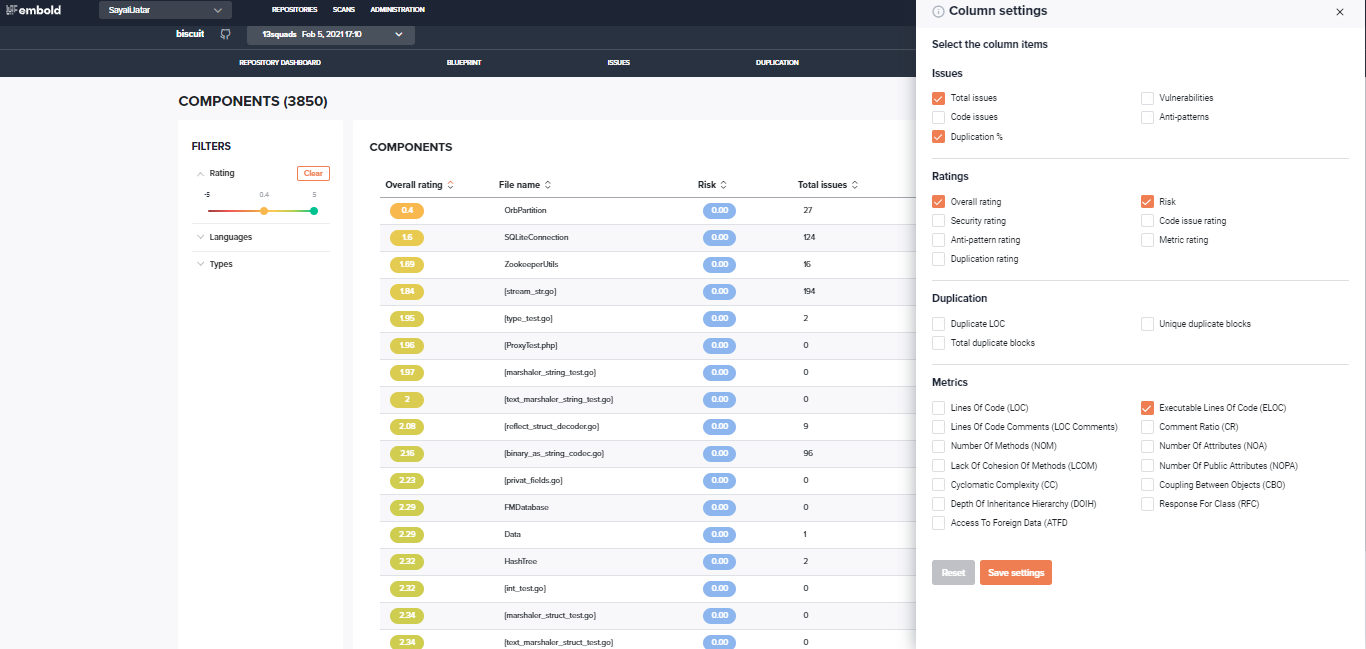 The Component List can also be used to display more information than just the ratings: it can display all calculated metrics and the duplication details as well. This can be selected from the Columns pop-over slider on the right side. You can view more information to learn about metrics here.