To use cloud TFS along with Embold you need to enable and add the alternate credentials on the user setting page.

Steps for enabling and adding the alternate credentials.
1. On the top right corner of the dashboard, click on your Account >Security to view the user settings page.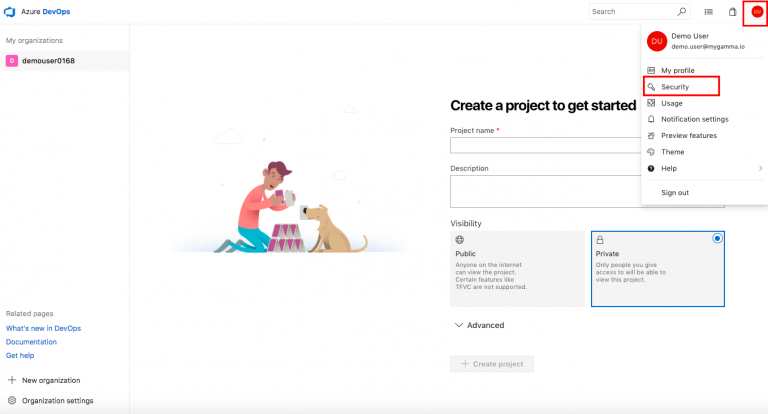 2. On the User settings page, click Alternate credentials.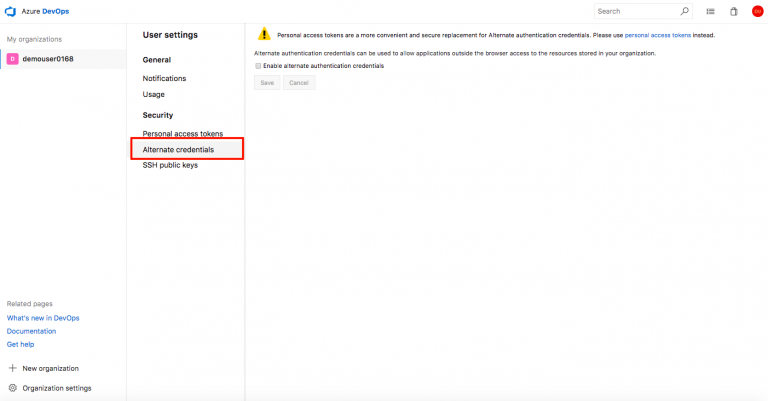 3. Check the Enable alternate authentication credentials checkbox.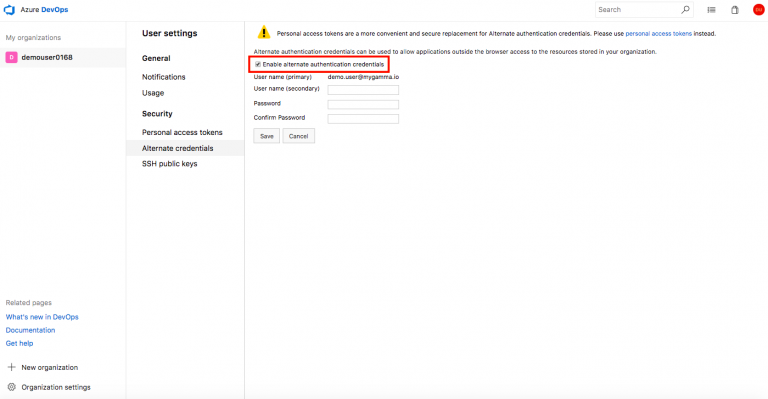 4. In the User name (secondary) field, enter the secondary username.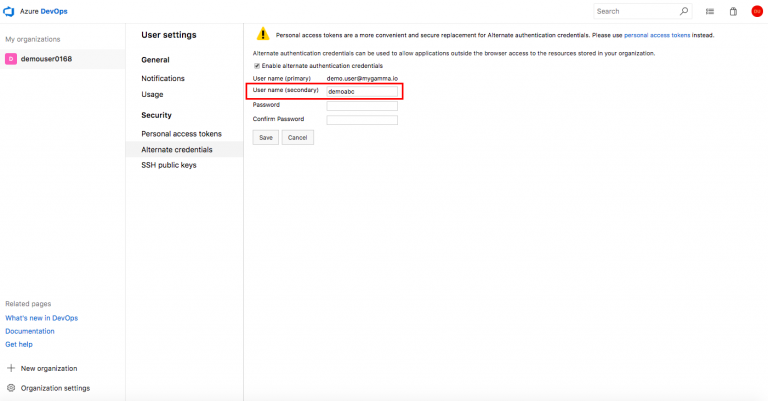 5. In the Password field, enter the password.
6. In the Confirm Password field, re-enter the password for confirmation.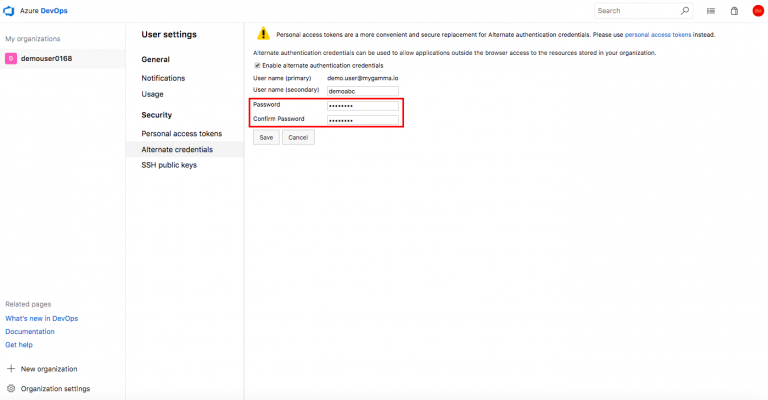 7. Click Save.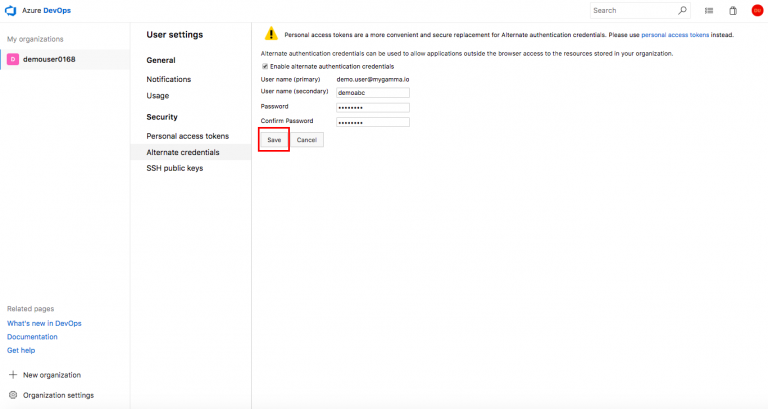 You have successfully created your alternate credentials.
---