Deleting an account is permanent for cloud users.
To delete an account,
Login to your BrowserStack Code Quality account. In your Account Overview section, click on the "Edit" option.
Under the My Account section, click the Delete account button.
From the confirmation dialog that appears, confirm that you want to delete the account.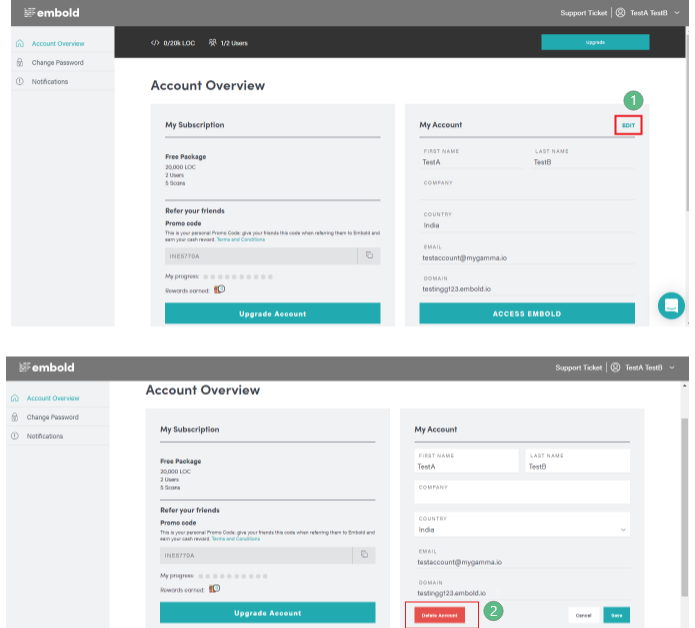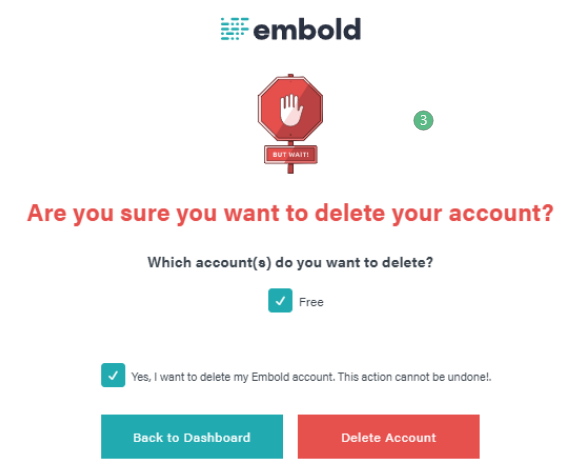 Your account will be deleted successfully!!