Overview
Embold AutoDoc generator is an AI-based comment generator tool that currently supports Java only for the IntelliJ plugin.
The support for more languages is coming soon.
Embold generates Java docs that help to produce a set of documentation comments for a method. This implementation delivers you faster and accurate results.
License Agreement for Embold service
The user needs to accept the terms of service by clicking on the "Accept" button.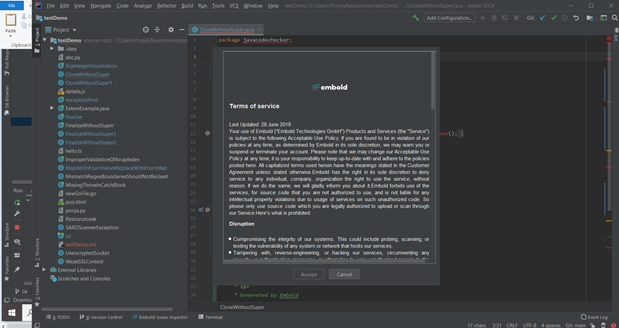 This will allow user to utilize Embold features by making an agreement.
Once, license agreement is made, a pop-up window is displayed to the user. This AutoDoc premium feature is available for free use for a limited period.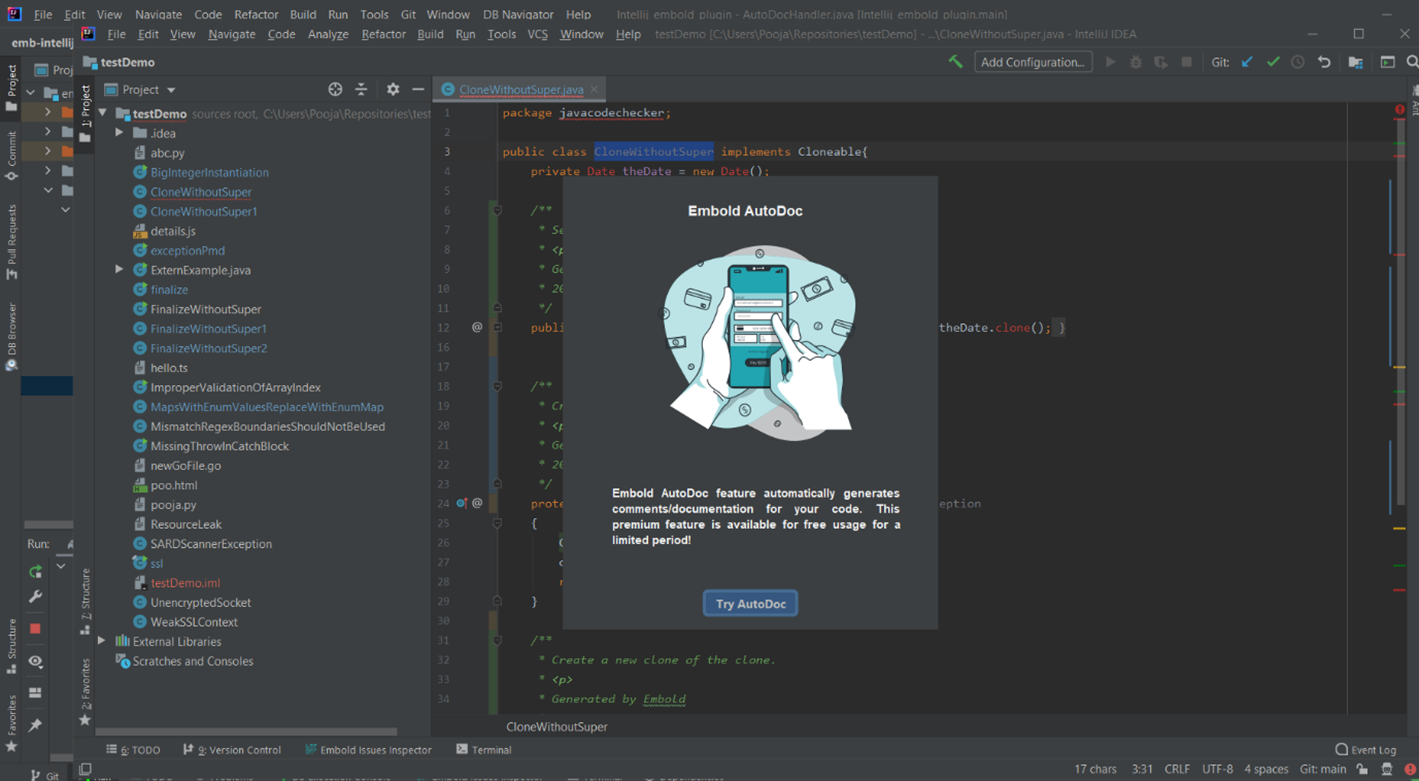 How to generate the Embold AutoDoc?
You need to install the latest Embold IntelliJ plugin from the marketplace.
AutoDoc can be generated using 3 ways:
A. Follow the below steps:
Right-click on the method name

Click on 'generate…' (Alt+Insert)

Click on 'Embold AutoDocs'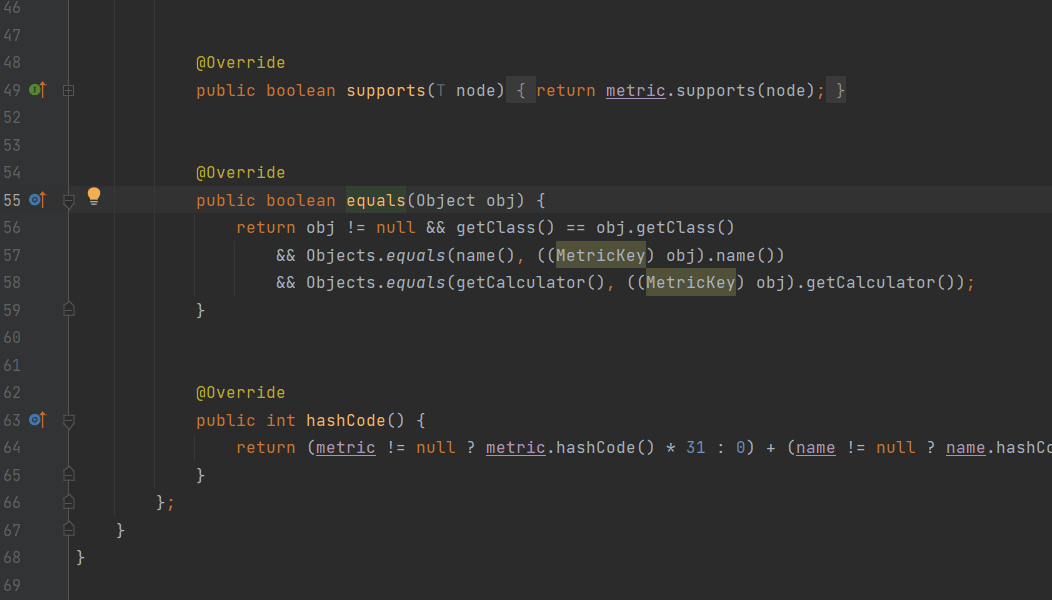 4. All set now! Embold will generate Java docs for you.
Note: Embold will replace old Java docs with the new ones if already present.
B. You can also select the method name and use the shortcut key as 'Alt + Shift + D' to generate Java docs using Embold.
C. When user hovers on method name, a bulb icon is displayed. User can select "Generate comments using Embold AutoDoc".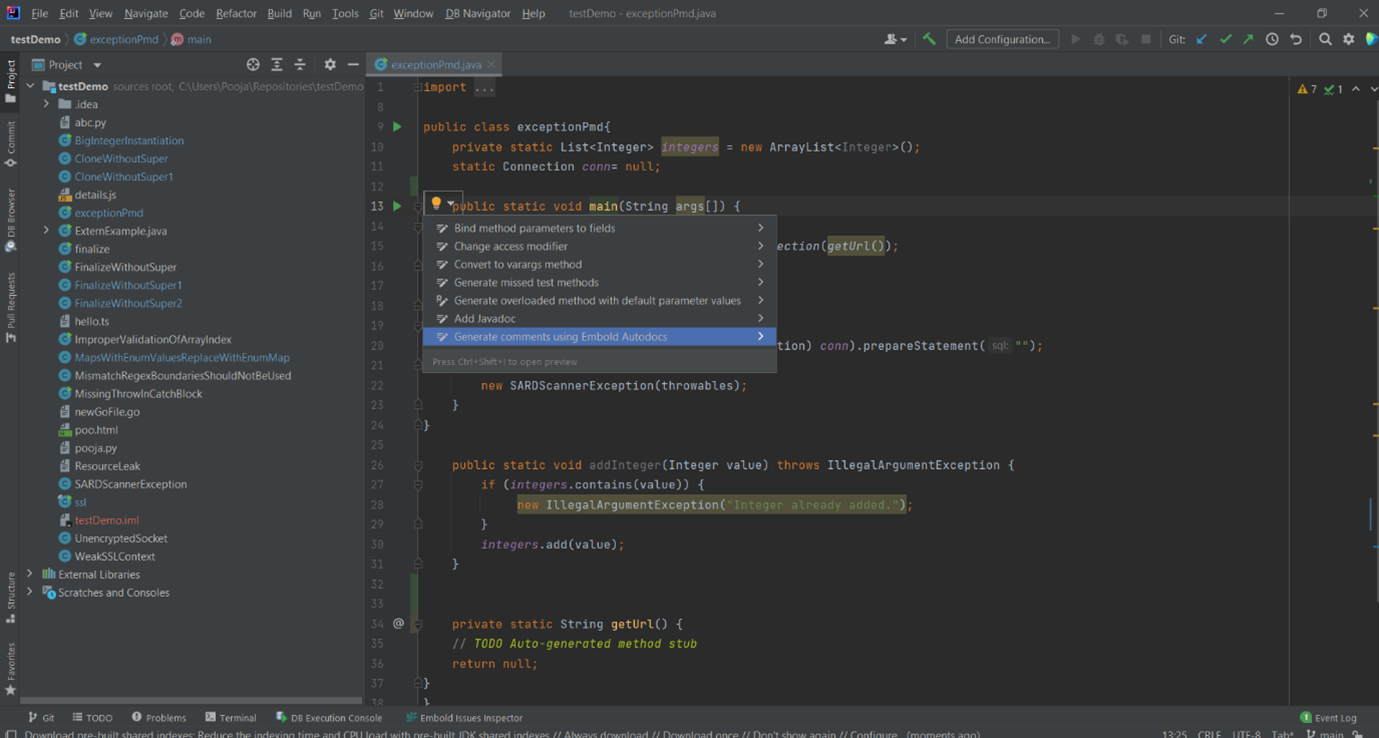 The comments get generated as shown in the below output: