After scan completion, analysis results will be displayed on the "PROBLEMS" view.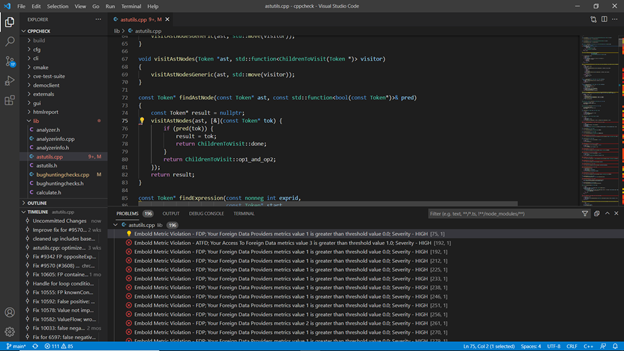 Show Description option is available on a quick fix. For metric violation – a quick fix will redirect to the documentation page.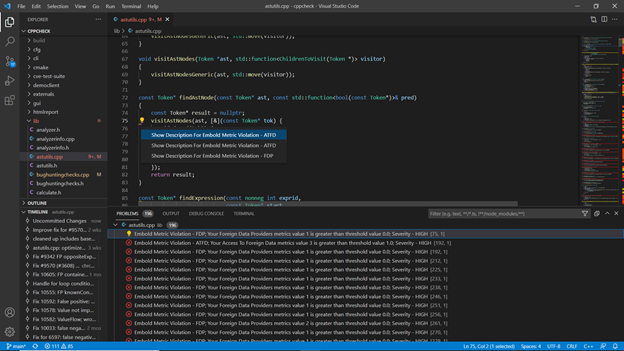 For Design Issue – It will show a new tab for insights with an animated progress bar.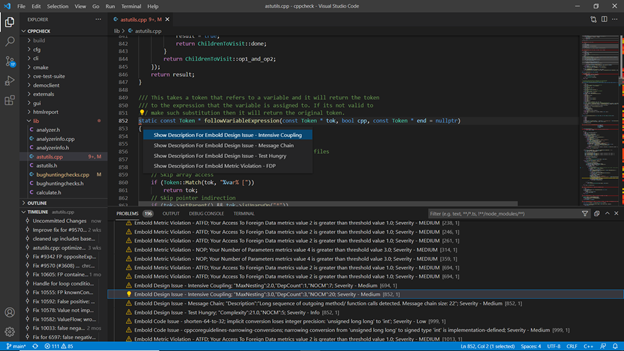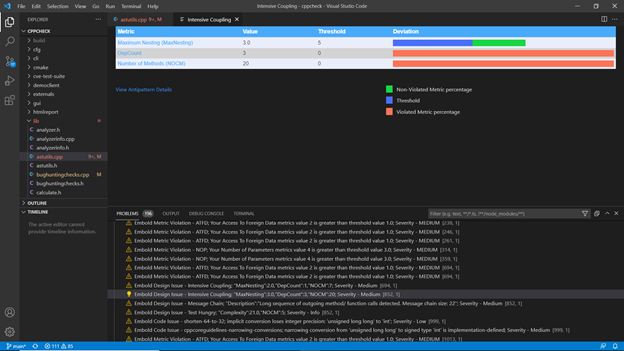 For Code Issue – It will redirect to the Rules page documentation.