Email server configurations
Email server configuration is used to configure your email server with Embold. On configuring your email server, the users will receive notifications from the configured email server.
Following are the steps to configure the email server:
Go to Admin>Notifications.
Click Email Configuration.
Fill in the fields with your e-mail server configurations:

Host: Address of your email server where it is configured.
Example 'johndoe.doecorporation.com'
Port: Communication endpoints used by your email server.
Connection security: Set to true if your email server uses SSL/TLS.
Username: Username of your configured email server.
Example 'contact@doecorporation.com'
Password: Password of your configured email server (Optional, but need to be configured if it is mandatory on a configured server).
Method: Configured protocol of your email server which takes care of email flow. Supported methods are SMTP, Sendmail.

Click the Save button.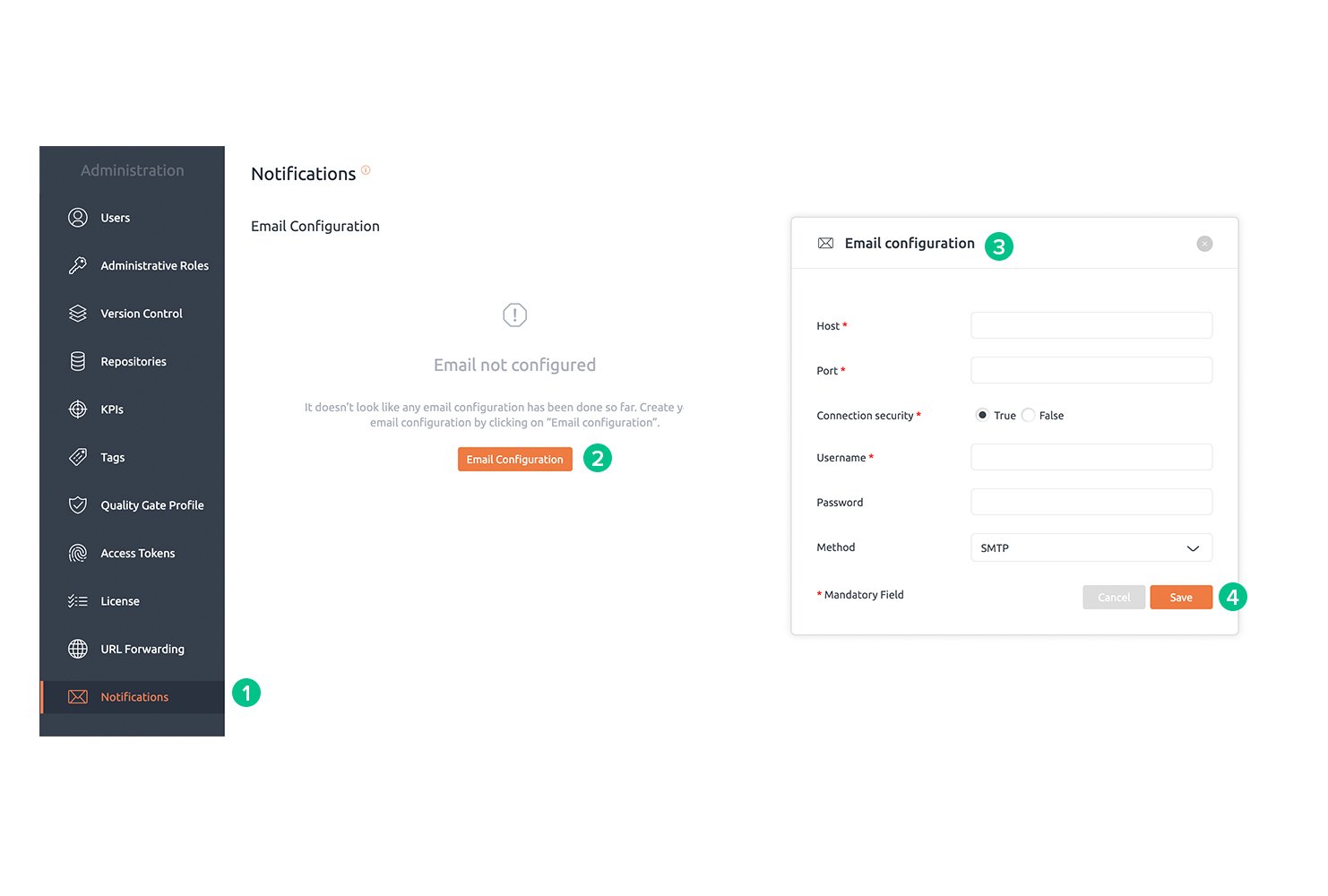 Congratulations! You have configured your email address with Embold.